¿Que significa el árbol de Navidad?
El árbol de Navidad es una tradición cristiana que identifica el nacimiento de Jesús con la luz que ilumina el mundo. Así lo explicó Benedicto XVI a los repr...
Date: 2012 - 12 - 14
Views: 12827
Downloads: 0
You need to install JComments and the VideoFlow plugin for JComments.
Panamá, 27 de agosto de 2016.- En su segundo día de visita a Panamá, el Rector Mayor Don Ángel Fernández Artime tuvo, en primer lugar, un encuentro con los salesianos que trabajan en Panamá. A media mañana se encontró con los diversos grupos de la Familia Salesiana presentes en el país. Por la tard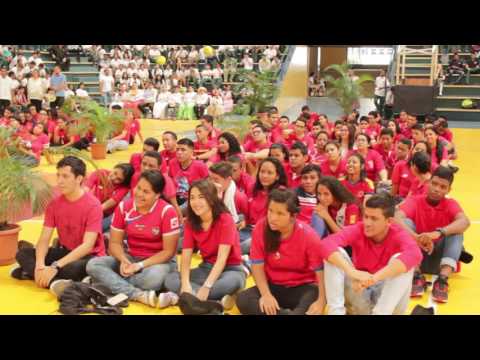 Panamá, 26 de agosto de 2016.- El Rector Mayor presidió la celebración eucarística en el gimnasio del colegio. Además de los alumnos del Técnico Don Bosco, asistieron los alumnos de las Hijas de María Auxiliadora y de las Hijas del Divino Salvador. En el encuentro participaron alrededor de mil tresc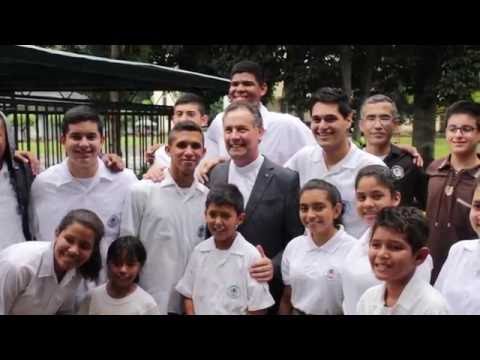 Panamá, 25 de agosto de 2016.- A media tarde arribó al aeropuerto Tocumen el Rector Mayor Don Ángel Fernández Artime, para iniciar su visita a la inspectoría de Centroamérica. El Rector Mayor se encontrará con los salesianos, la familia salesiana y los jóvenes en 5 países: Panamá, Costa Rica, Nicar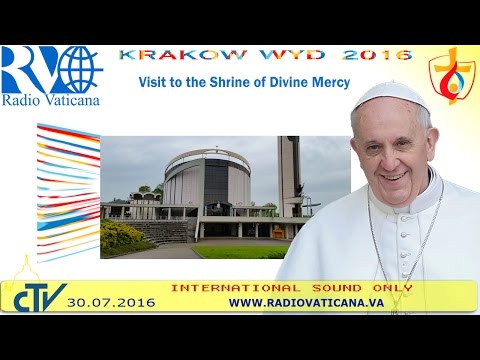 Reunión con los voluntarios y organizadores de la JMJ Cracovia 2016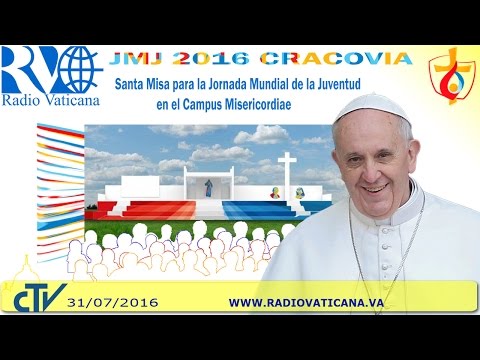 Misa de Clausura de la JMJ Cracovia en Campus Misericordia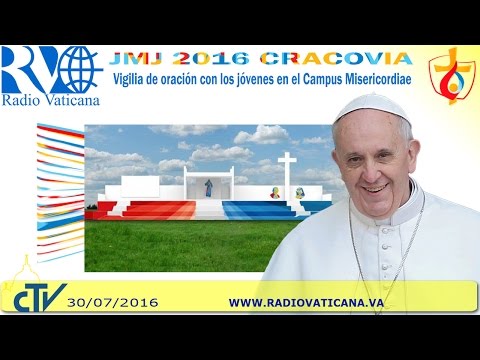 Vigilia del Papa Francisco con los jóvenes de la JMJ Cracovia 2016 en Campus Misericordia.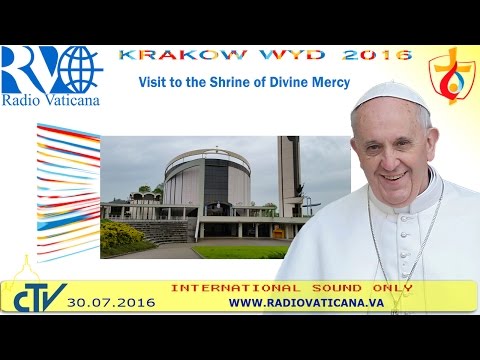 Visita del Papa Francisco al santuario de la Divina Misericordia en Cracovia.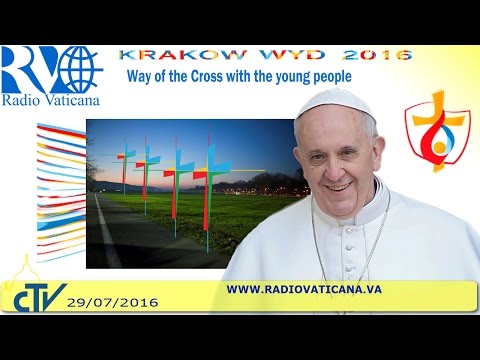 Via Cruces de la JMJ Cracovia en Parque Jordan.
Way of the Cross with the young people at Jordan Park in Kraków's Błonia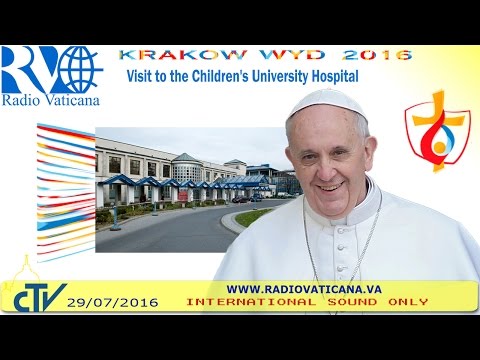 El Papa Francisco visita el Hospital Universitario de Niños en Prokocim, Cracovia
Visit to the Children's University Hospital (UCH) in Prokocim, Kraków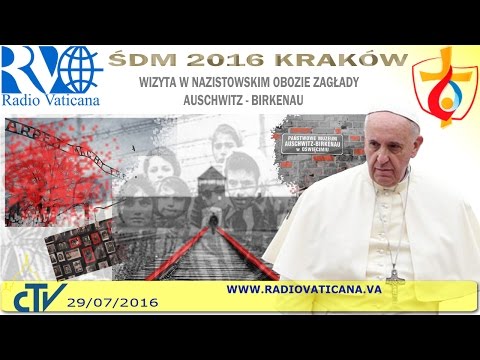 El Papa Francisco visita el campo de concentración en Auschwitz donde tiene un encuentro con sobrevivientes del holocausto.
Pope Francis visits the Auschwitz-Birkenau Concentration Camp, where he meets some holocaust survivors.